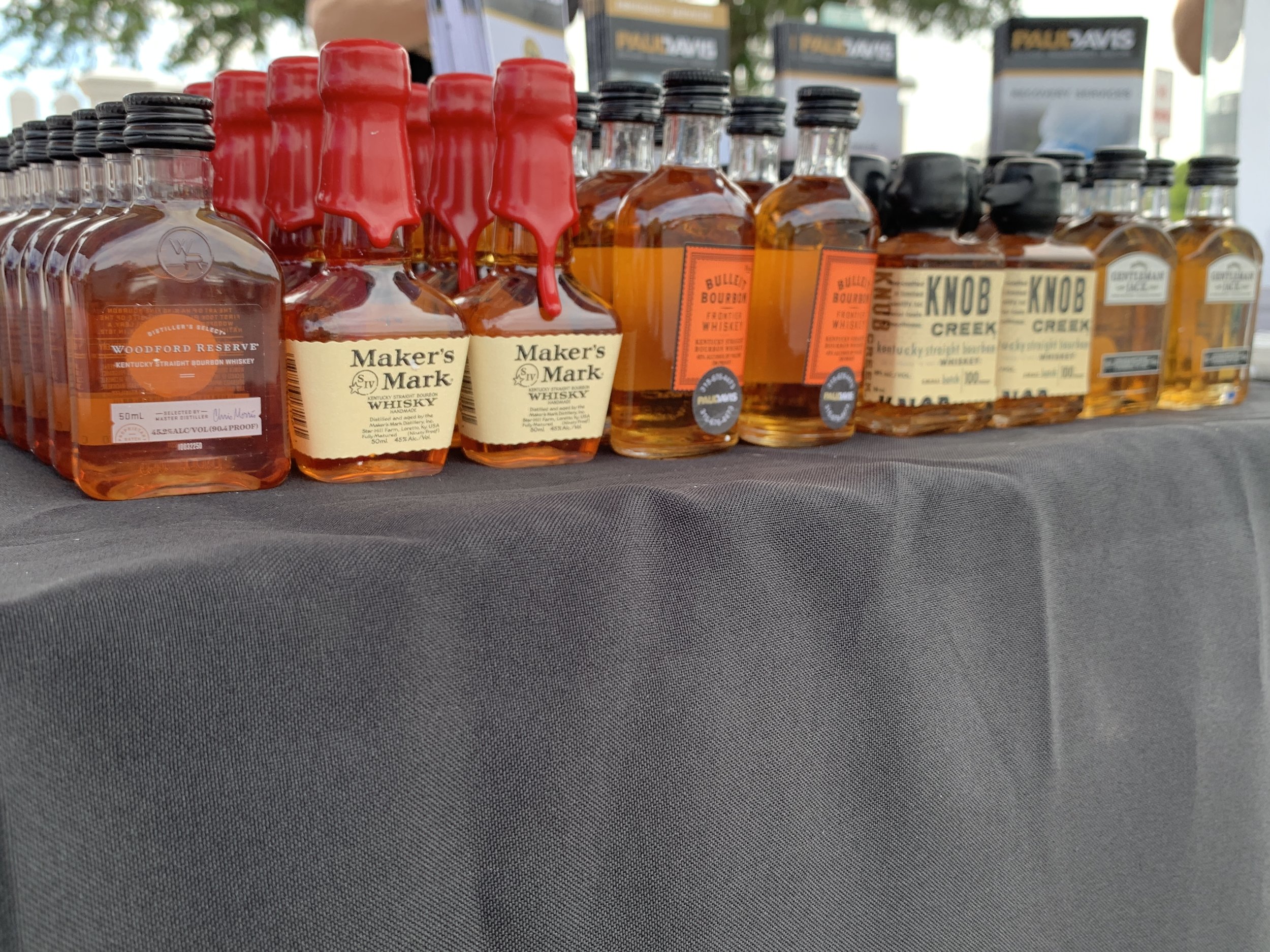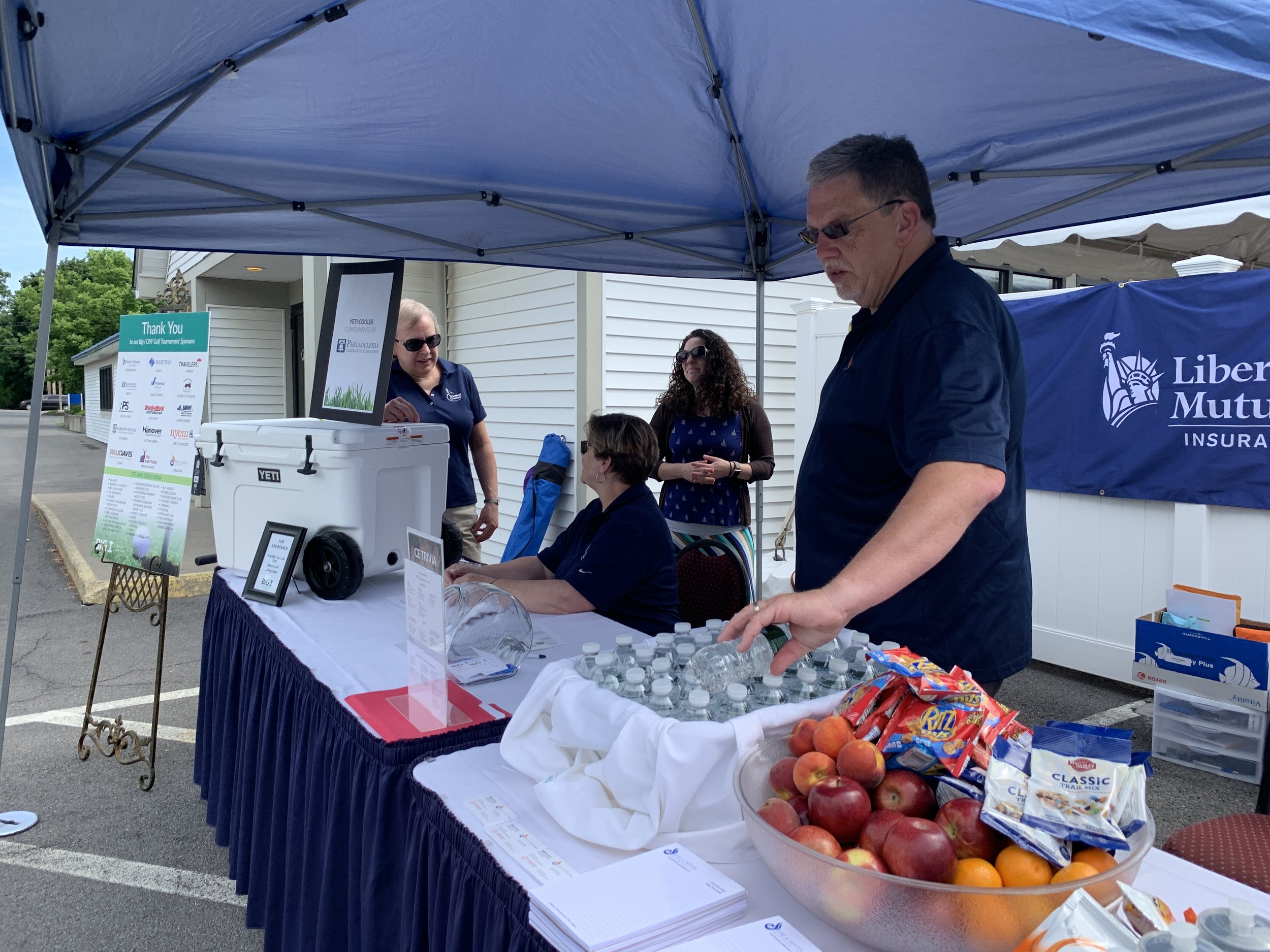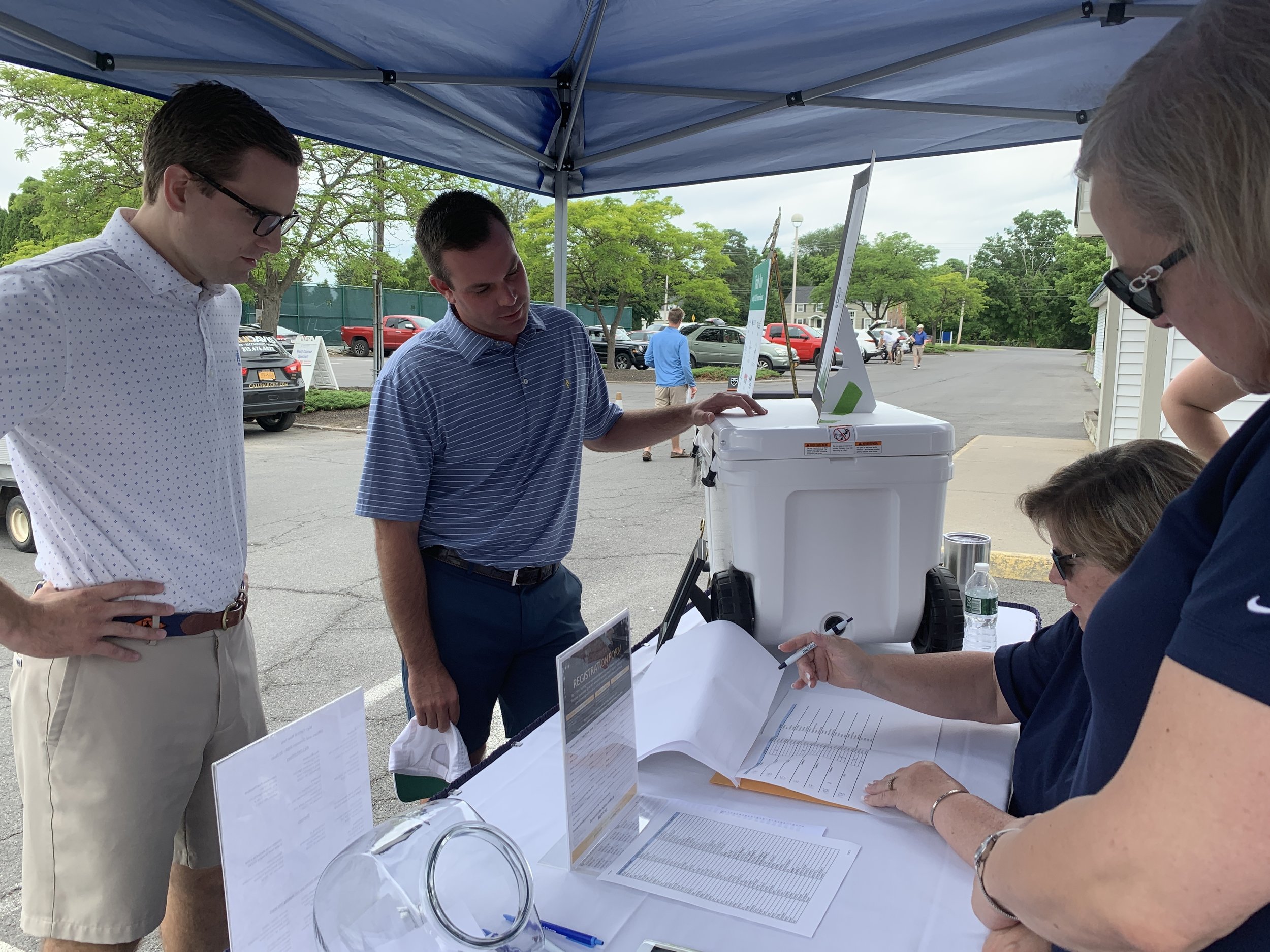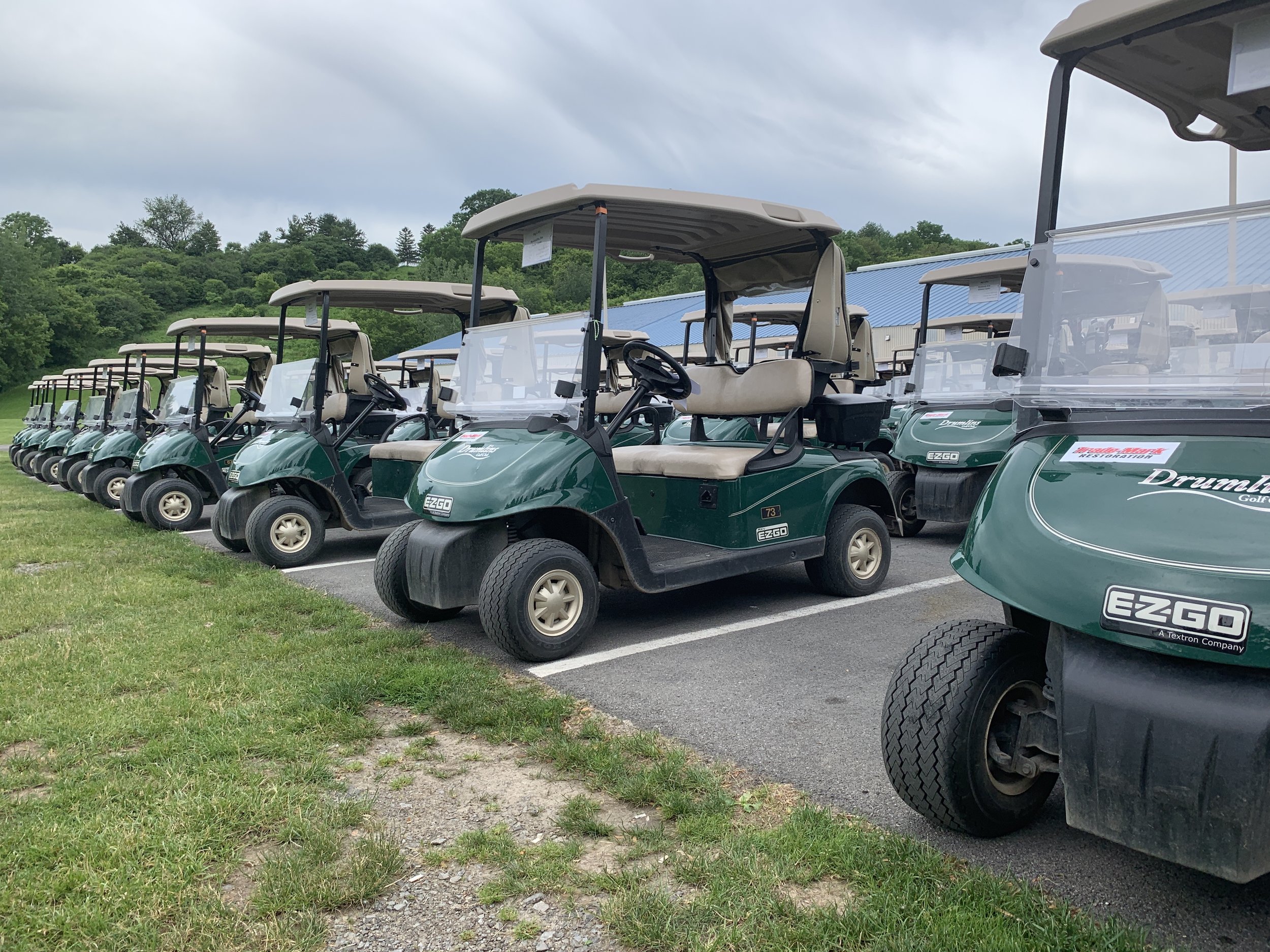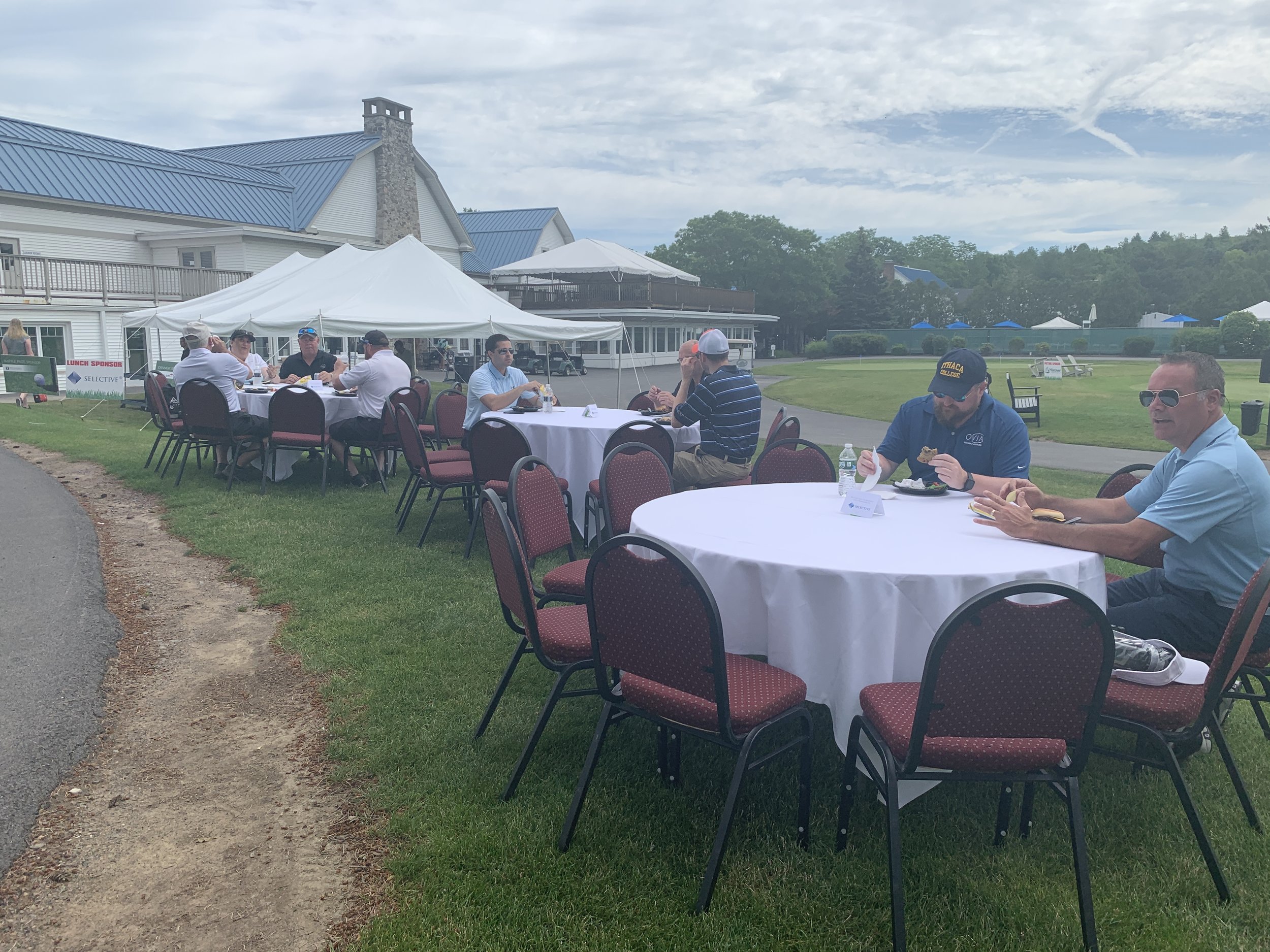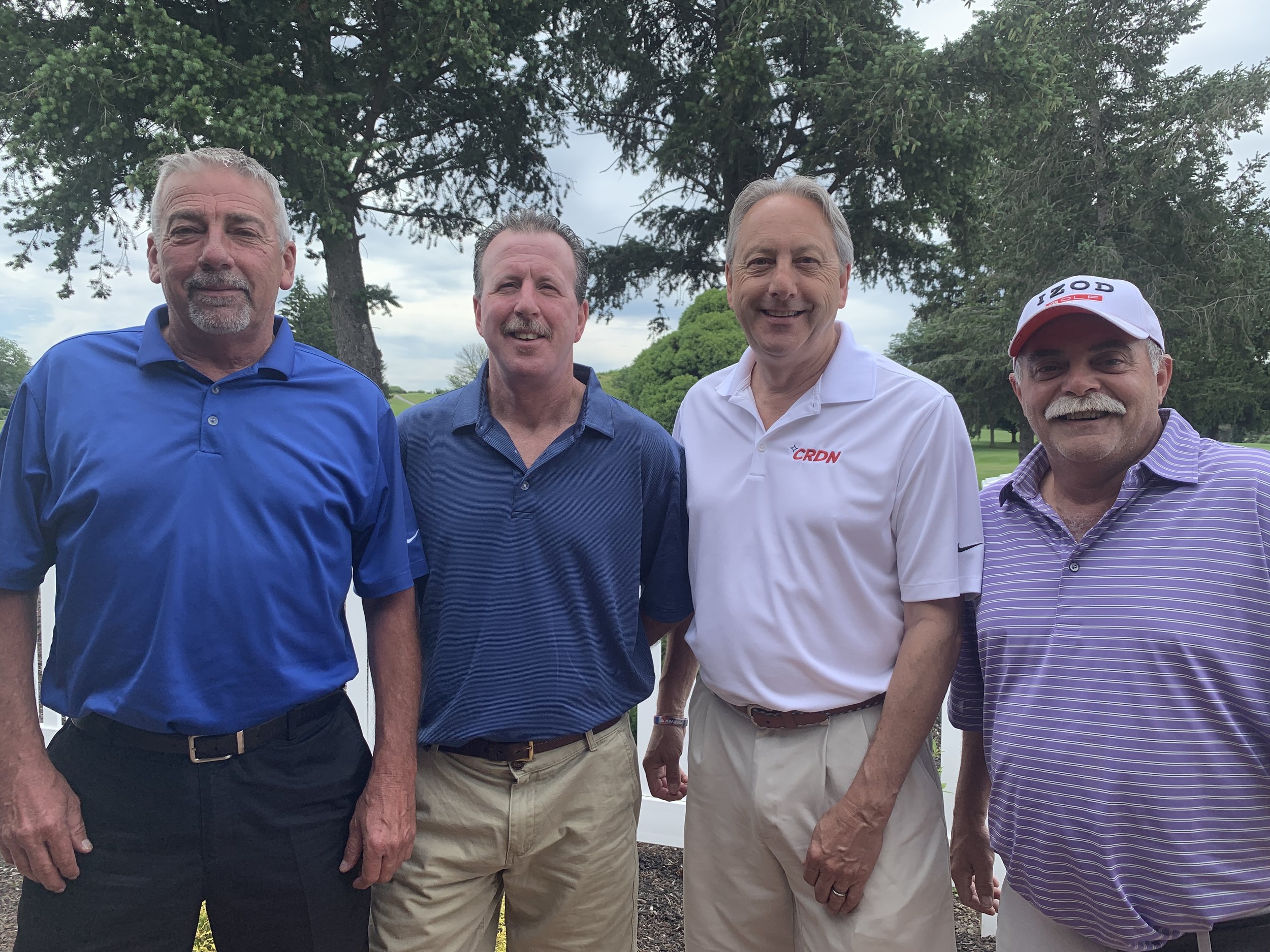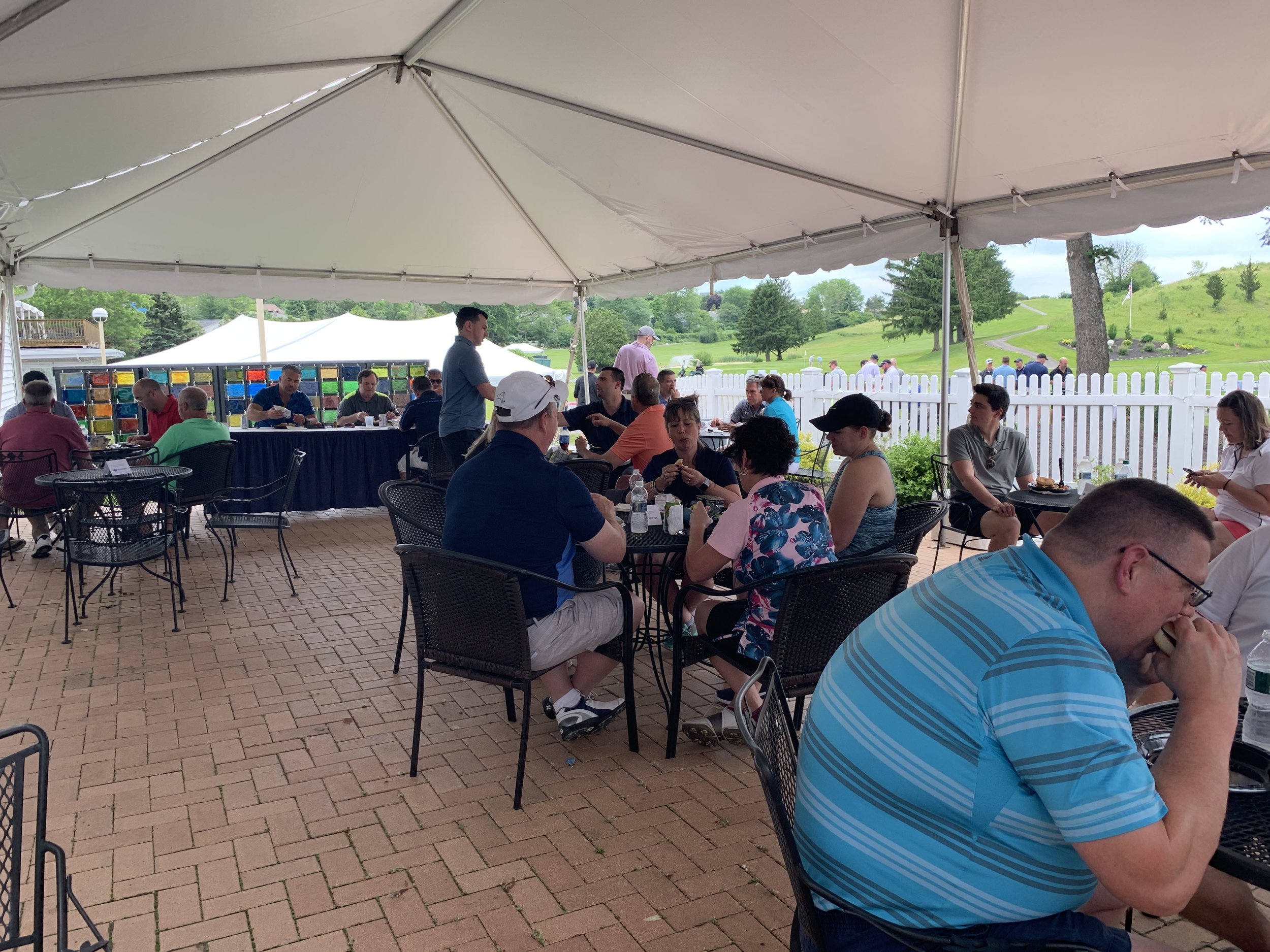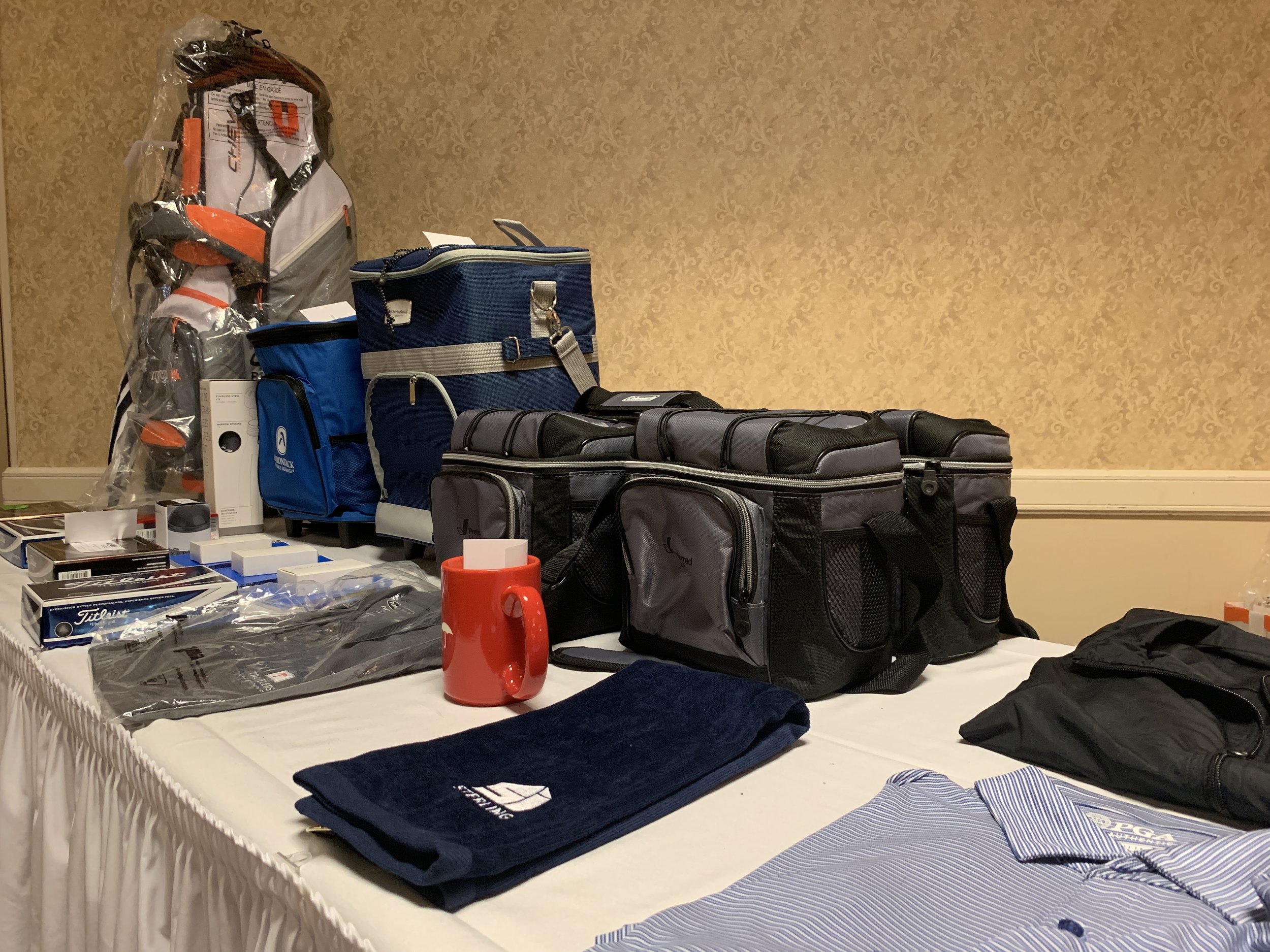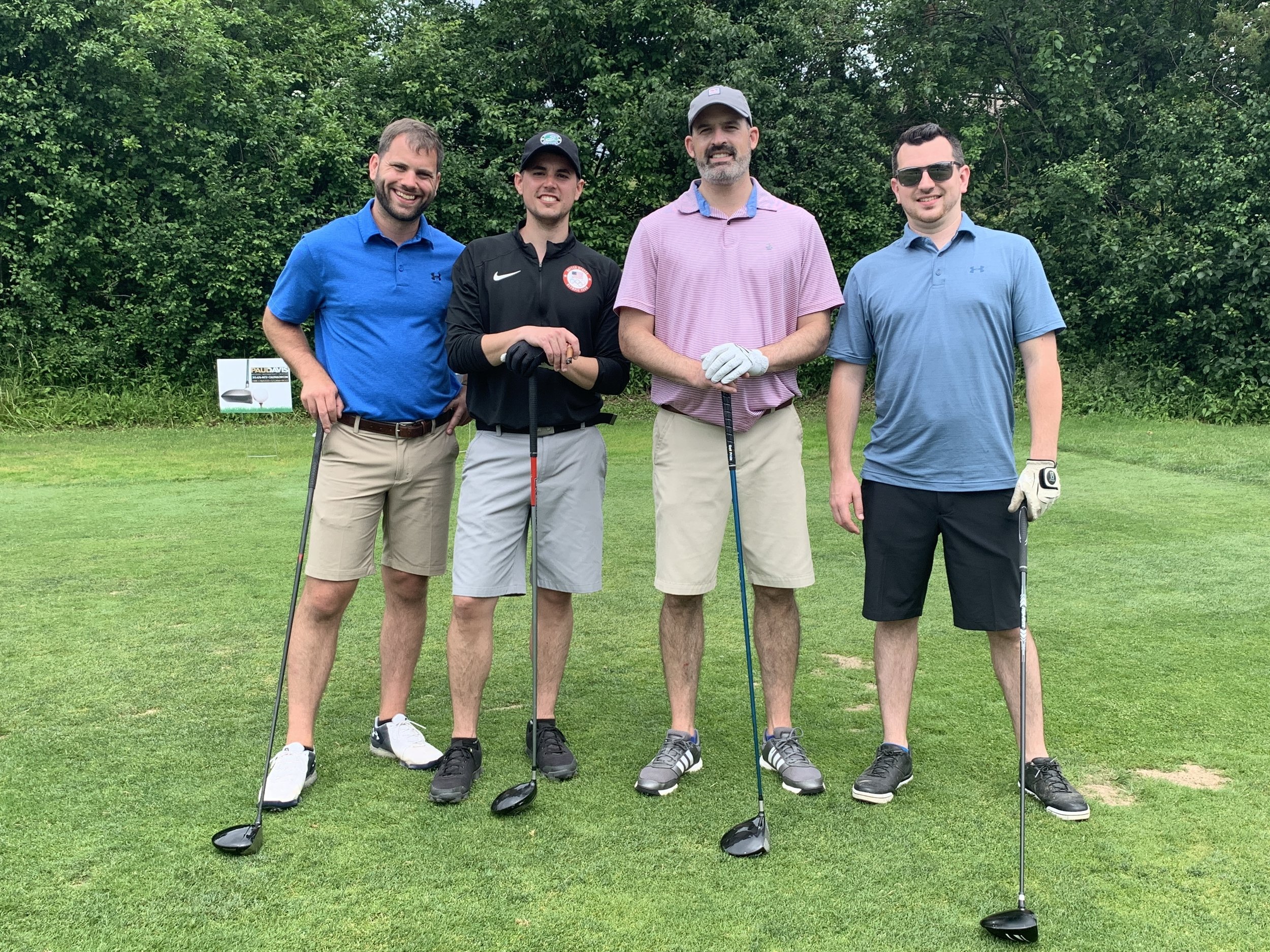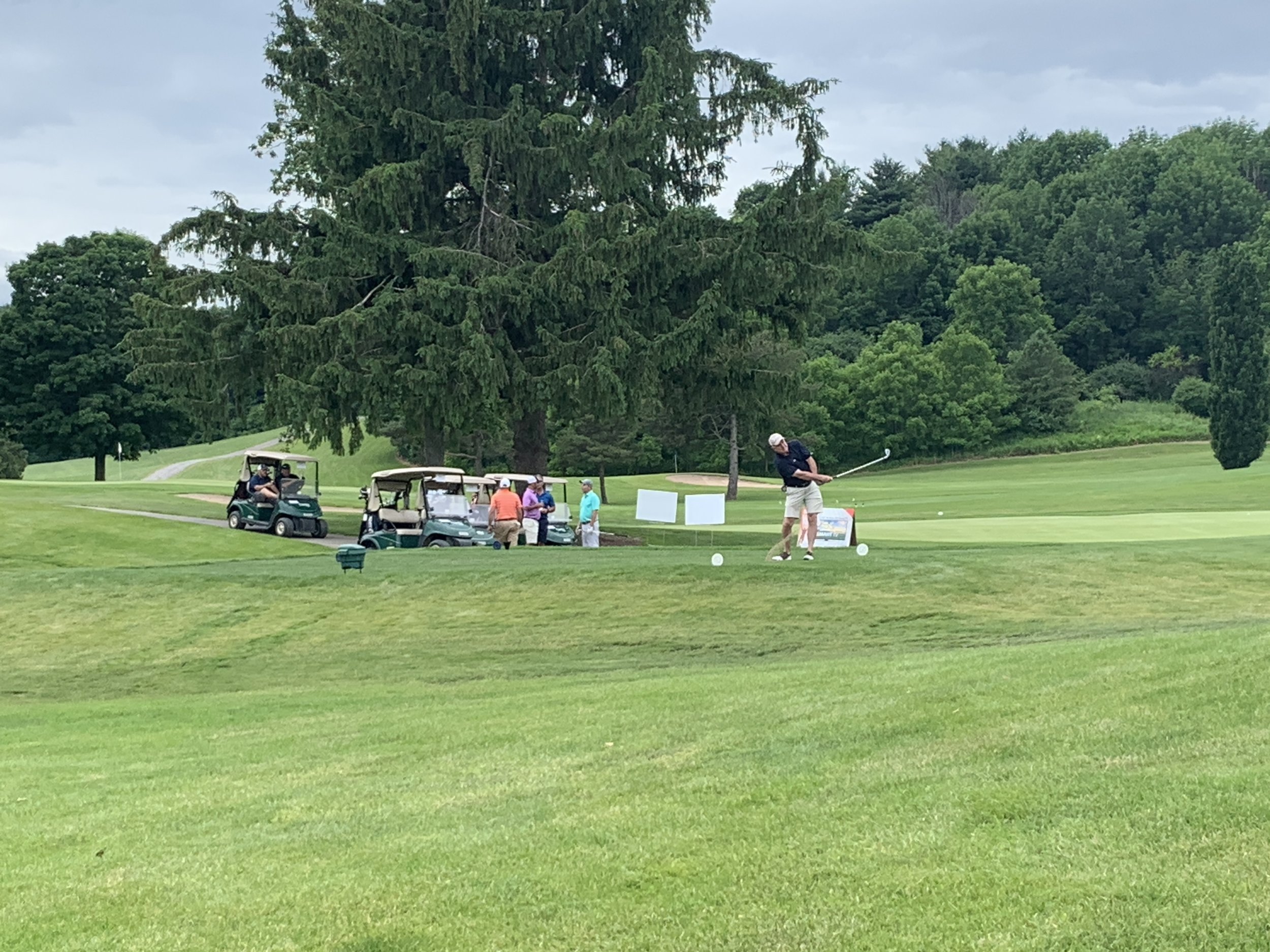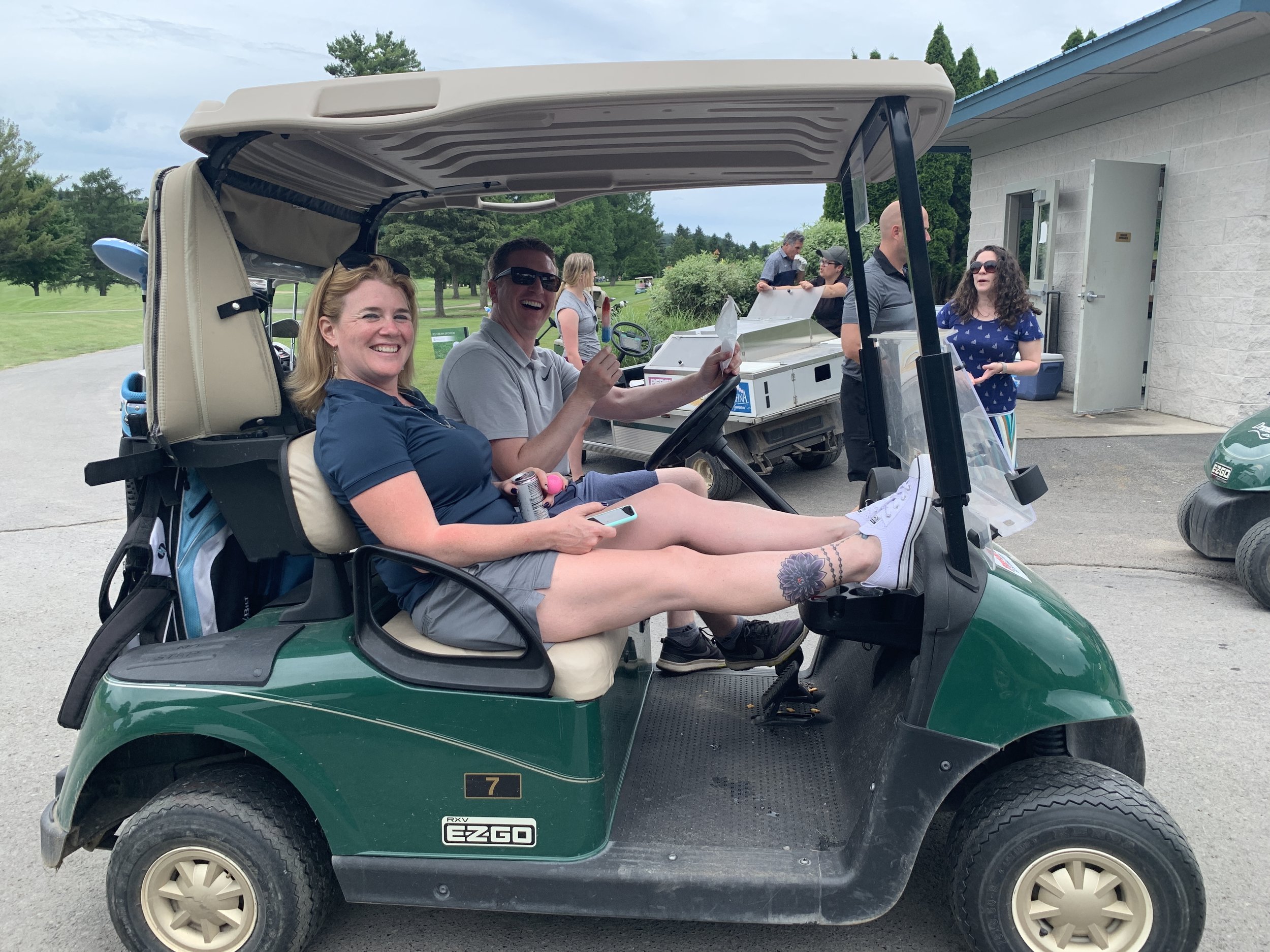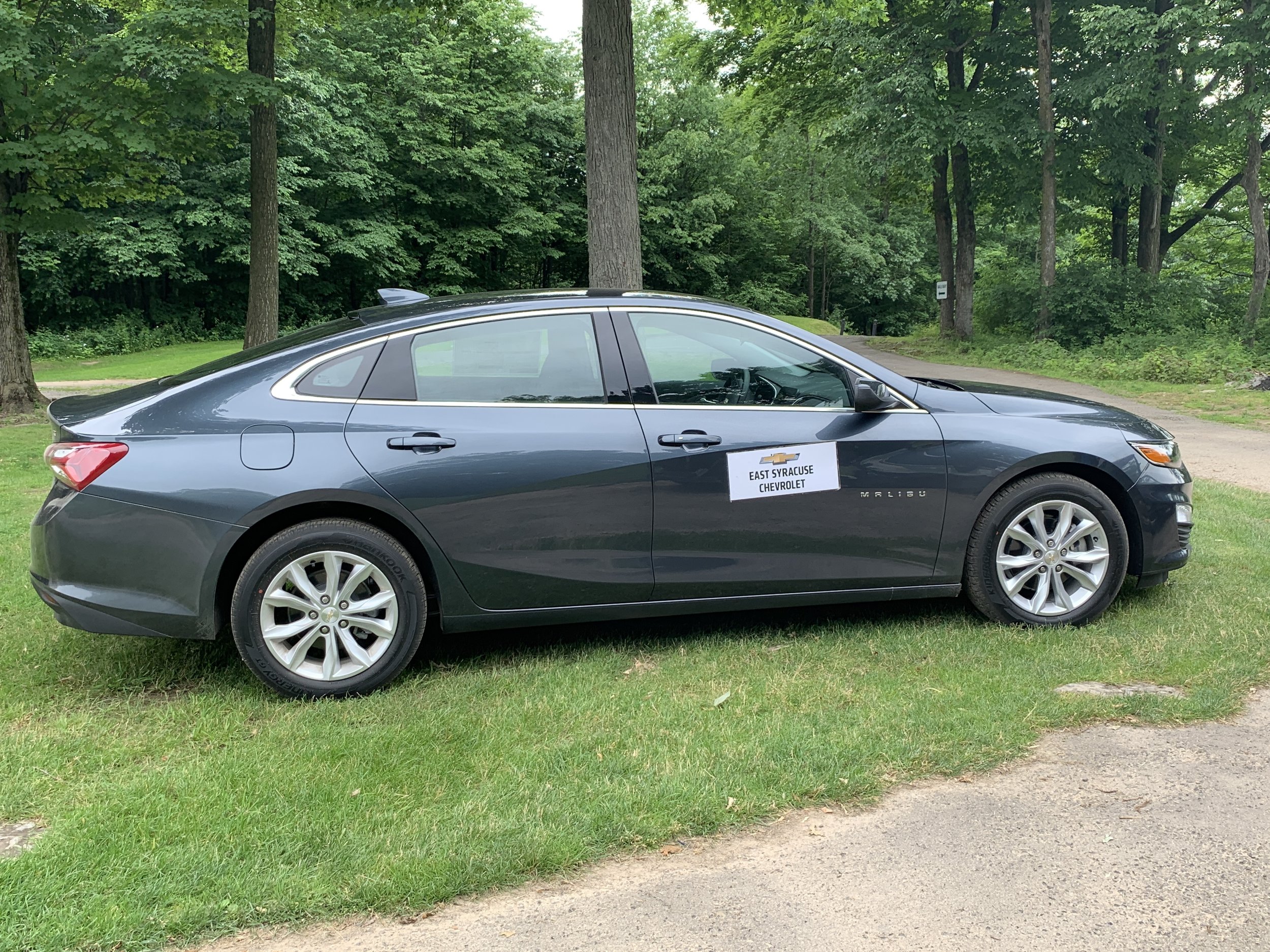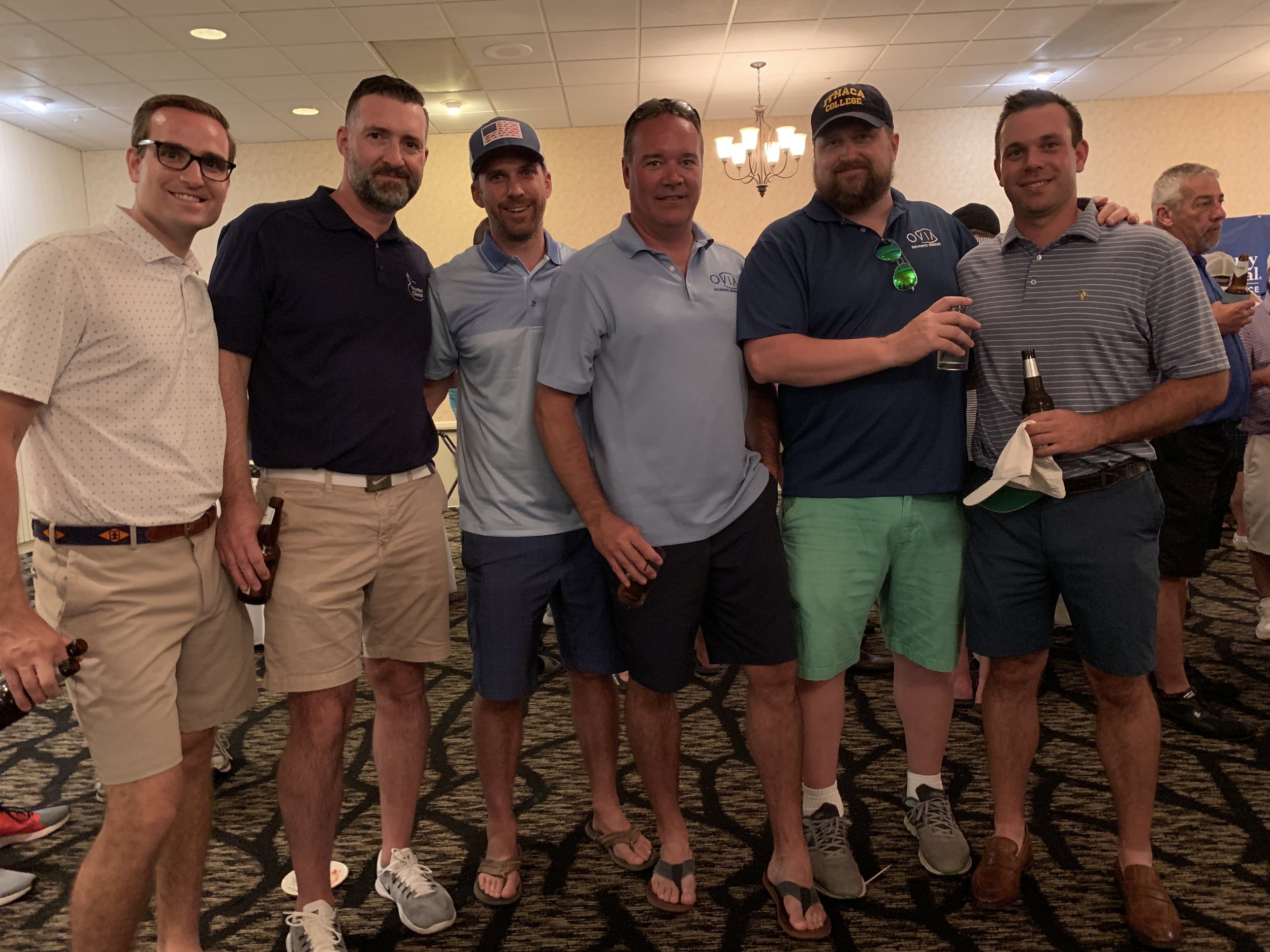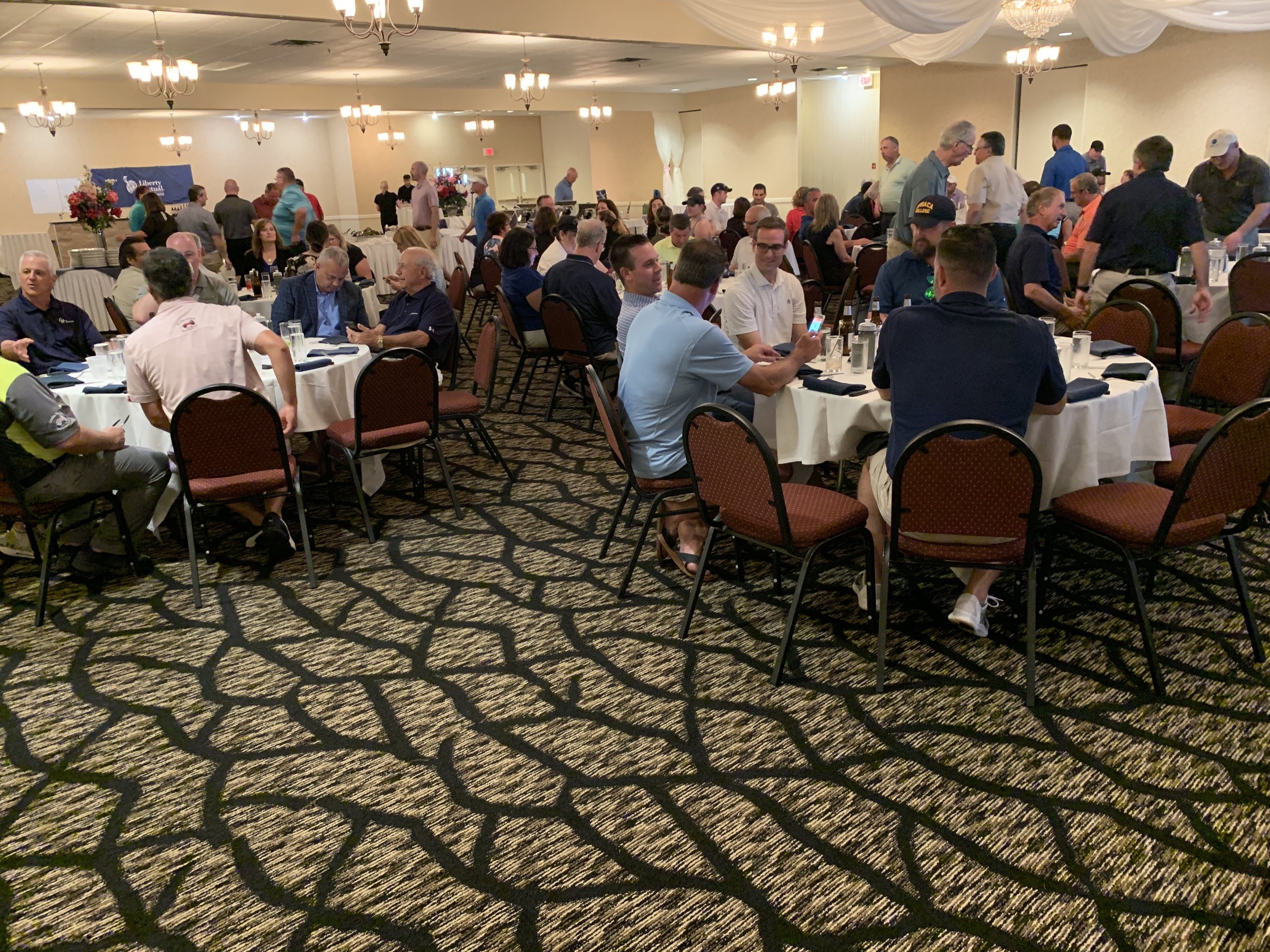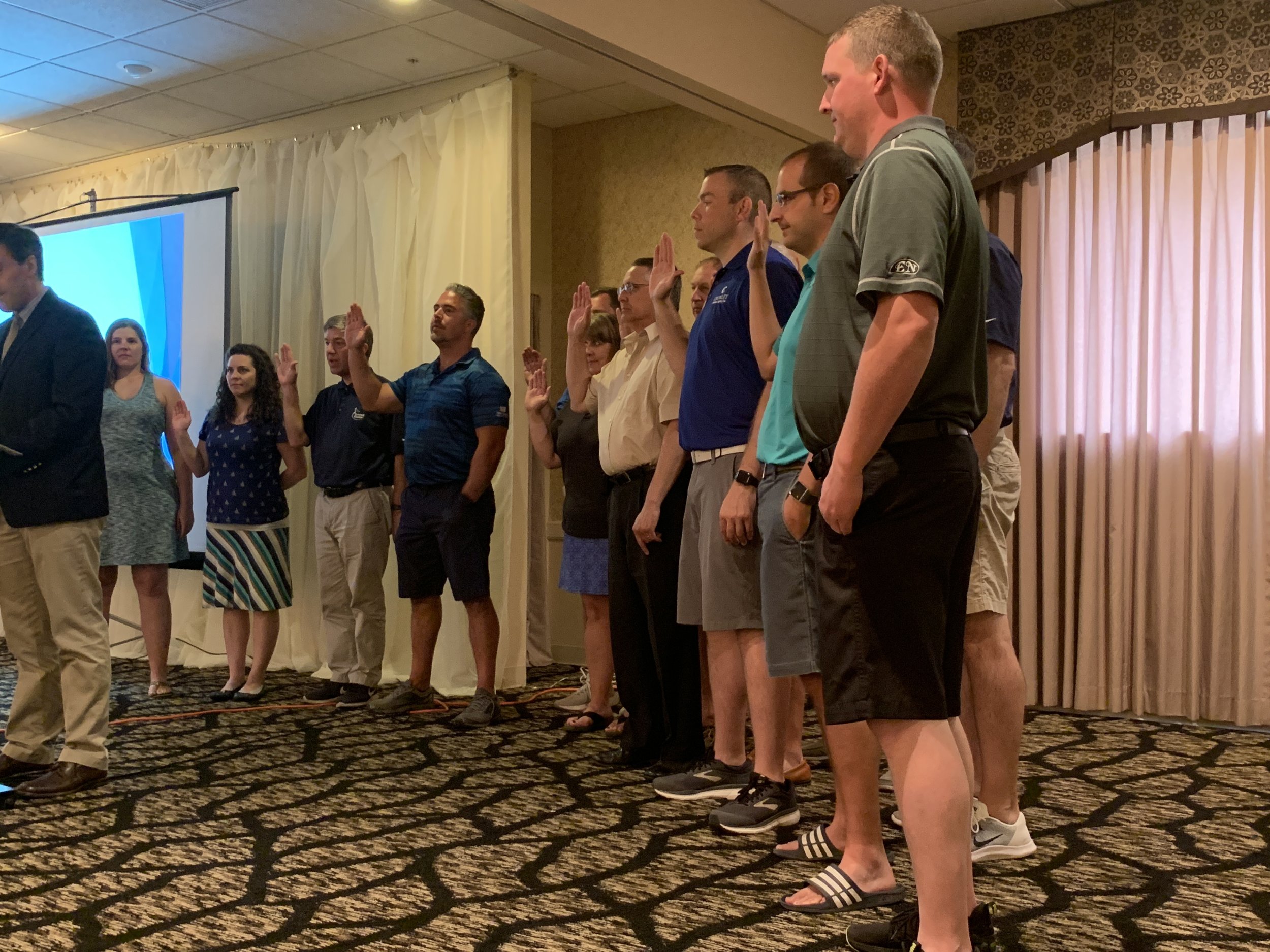 The 2019 Big I CNY Golf Tournament was a great day with beautiful weather! Twenty-seven teams competed and everyone enjoyed a grilled lunch, ice cream on the course, shrimp, and a steak dinner.
All proceeds from the event will go to local charities. What charities do you want to support? Email Allison Just with your suggestions.
Winners of tournament games
Closest to the Pin
Women - Lisa Felix
Men - Vince Palmieri
Longest Drive
Women - Jen Winter
Men - Adam Barkley
3rd Place Team 13 under
Acadia
Nicole Smith
Ed Davis
Michael Hickey
Mark DePeters
2nd Place Team 13 under
Erie
Will Salter
Byran Dye
David Schreyack
Joe Rizzo
1st Place Team 15 under
USLI
Andrew Mason
Robert Cantwell
Ben Slagis
Clark Stanton
The slate of offices was also sworn in at the event.
Big I Central New York Officers and Directors 2019 – 20 Term
Big I CNY Officers
President
Michael Crowley
Crowley Insurance Agency, Inc.
220 N Center St
East Syracuse, NY 13057
Treasurer
Joseph LaTella
Travelers
301 Plainfield Rd Suite 200
Syracuse, NY 13212
Immediate Past President
Steven Corapi
R.G. Wright Agency, Inc.
64 South St. Suite A
Auburn, NY 13021
Vice President
Jim Poindexter
OVIA Insurance Agencies
9643 Brewerton Road
Brewerton, NY 13209
Secretary
Joseph Convertino, Jr.
CH Insurance Brokerage Svcs, Inc.
The Atrium
2 Clinton Square, Suite 370
Syracuse, NY 13202
Director to be elected to a 1st 3-year term to expire 7/1/22
Tiffany Larkin
Delmonico Insurance Agency
906 Spencer St. Ste 204
Syracuse, NY 13204
Carrie Shaw
OneGroup NY, Inc.
706 N. Clinton St.
Syracuse, NY 13204
Earl Staring, III
Erie & Niagara Insurance
119 Lamson Street
Syracuse, NY 13206
Director to be elected to a 2nd 3-year term to expire 7/1/22
Thomas Lynch
Liberty Mutual Insurance Company
5062 Brittonfield Parkway
Syracuse, NY 13221
Current Big I CNY Directors (terms are not expiring this year)
Jennifer Winter (2021)
Liberty Mutual Insurance Company
5062 Brittonfield Parkway
Nicholas Masterpole (2020)
Masterpole-Murphy Agency
1524 West Fayette Street
David Shopiro (2021)
Shopiro Agency, Inc.
306 Hawley Ave.
Thank you to our event sponsors!
Liberty Mutual
Selective
Travelers
Philadelphia
Preferred Mutual
Dryden Mutual
Risk Placement Services
Trade-Mark Restoration
SANNY, Inc.
Vermont Mutual
The Hanover Insurance Group
NYCM
Paul Davis Restoration
The Hartford
Fire & Water Restoration
Sterling
Oswego County Mutual
Mirabito-Gresham Insurance & Bonds Agency LLC
Stanley Steemer
Haylor, Freyer & Coon
Chubb
Delmonico
Erie & Niagara
Dominick Falcone
North Country
OVIA
Erie Insurance
The Main Street America Group
Banach & Toomey
Acadia
CH Insurance
Syracuse I Day
Big I New York
Parsons & Associates
Crowley Insurance
John Moreland of Sinclair Andrews
Masterpole-Murphy Agency Inc.
R.G. Wright
Russell Bond
Oryx
Shopiro Agency Inc.
Synapse
Leatherstocking
Imperial PFS